Subaru Wilderness™
Adventure takes a new form.
A new kind of Subaru is here. A Subaru that can take you farther, equipped and upgraded for your wildest adventures. Every Wilderness model is specifically engineered for off-road exploring with upgrades to its clearance, drivetrain, and all-terrain capabilities, along with rugged exterior styling and a high-tech cabin that's as comfortable as it is practical. Because it's a Subaru, you can trust it to get you places you never could reach before – and to bring you safely back home.
Adventurous Capability
Extensive all-terrain upgrades and trail-ready tuning can take you farther than you've ever gone before.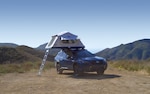 Standard Symmetrical All-Wheel Drive provides traction in all kinds of weather and trail conditions.
9 inches (or more) of ground clearance puts you above rough terrain and a standard front skid plate gives extra protection against obstacles.
All-terrain tires for improved performance on mud, snow, gravel, and other surfaces.
Enhanced dual-function X-MODE® with settings for Snow/Dirt and Deep Snow/Mud.
Revised gear ratios for improved low-speed climbing power.
Redesigned bumpers with improved approach and departure angles for steeper climbing and avoiding larger obstacles, and a re-tuned suspension to handle even tougher trails.
Durable, water-resistant StarTex® upholstery stands up to the elements.
Upgraded roof rails can carry more cargo weight – or even support a rooftop tent.[1]
Rear seats feature protective seatback material and fold down to haul any combination of passengers, pets, and gear.
Rugged Style
Tough, functional design gives protection on rough terrain and stands out at the trailhead.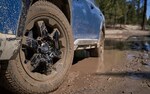 Tough exterior cladding combines functional protection with an aggressive look.
Matte black alloy wheels are ready for off-road adventure.
Glare-reducing hood decal makes it easier to see obstacles ahead.
Black exterior trim is set off with eye-catching Anodized Copper finish accents.
Subaru Wilderness badges on the exterior and inside the cabin.
LED interior and cargo-area lighting makes it easy to look through maps and gear.
Available Geyser Blue exterior paint for a bold design statement exclusive to Subaru Wilderness models.
Trusted On and Off the Trail
Legendarily safe and durable, a Subaru vehicle is equipment you can depend on in the backcountry.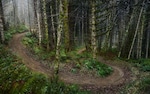 Subaru has earned more TOP SAFETY PICK+ awards than any other brand since 2013 as of June 2021.
Subaru vehicles hold their value better than any other brand, according to ALG.[4]
The Subaru Wilderness Lineup
No matter where your trail leads, there's a Wilderness model to fit your adventure.
The all-new 2022 Outback Wilderness.
The first member of the Wilderness family pushes the capability and versatility of the legendary Outback even further.
Re-engineered inside and out, it features more ground clearance, more off-road upgrades, and more rugged style. Discover the untamed origin of the entire Wilderness lineup.