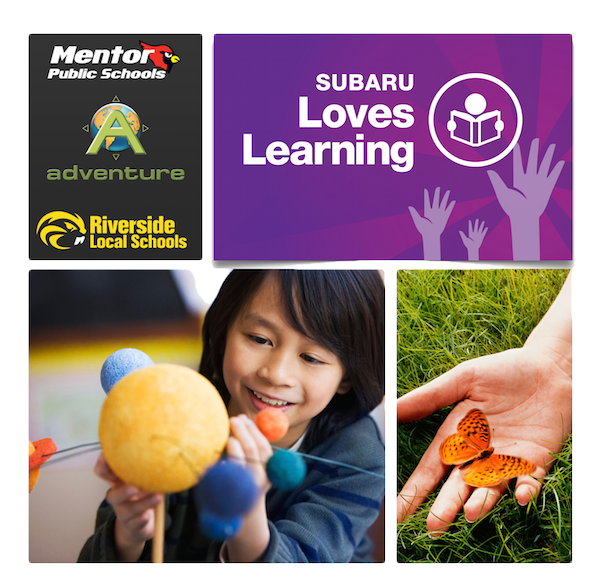 In an effort to support education and work to make a positive impact, Adventure Subaru is proud to support two local school districts -Riverside Local Schools and Mentor Public Schools - by donating backpacks and school supplies as part of a larger Subaru of America, Inc. (SOA) effort this month called "Subaru Loves Learning." 
"Throughout the month of August our dealership and team members are providing donations of backpacks and supplies to support our local schools," said Evan Fineberg, owner of Adventure Subaru. "We welcome everyone from the community to join us by dropping off additional school supplies at Adventure Subaru or visiting our
Amazon.com Wish List
."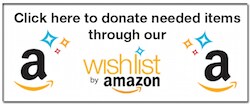 The Subaru Loves Learning effort reflects SOA's corporate goals to improve education and the lives of those in the local communities where we live and work. Throughout the month, both SOA and local retailers across the country have hosted events to show their commitment to education in a variety of ways - all part of the larger Subaru Love Promise effort dedicated to making a positive impact on the world.
The school supplies and backpacks will be distributed to several elementary schools in the Riverside Local Schools district, said Nick Carrabine, Director of Marketing and Communications for the district. 
"We love to see local businesses team up with our school district to support our students and families," Carrabine said. "We want to thank Adventure Subaru for taking the initiative to give back to our community and its students." 
Adventure Subaru will also be donating school supplies and backpacks to Mentor Public Schools. 
"The students at Fairfax Elementary are very grateful for the generous donations from Adventure and the community.  The supplies will help ensure that our students are successful during their academic year. Thank you Adventure Subaru for your continued support," said Kelly Belin, Fairfax PTA President.
The School Supplies Wish List can be found at
Amazon.com/WishList
and searching for "Adventure Subaru". For more information and to find out how you can help, contact Dusty at Adventure Subaru at social@adventureautogroup.com