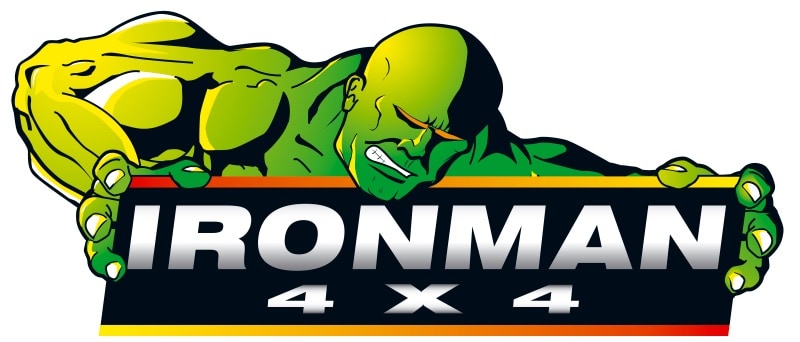 Get back to nature-head off-road and camp in the great outdoors with 4x4 camping accessories and equipment from Ironman 4x4. Leave the noise of the city and day-to-day life behind because it's time to unplug and unwind. This is why we do it. That perfect, quiet spot, with the spectacular view, and natural hot springs, enjoying a gourmet meal and sitting around the warm campfire. Top it all off waking up to that jaw-dropping sunrise!  Our 4x4 camping accessories help make the experience unforgettable. Be sure to check out all of our off-road equipment and accessories while you're here. We have parts for all kinds of vehicles.  
Rooftop Tent Collection Overview
There's nothing quite like leaving the busyness of "civilization" behind to sleep under the stars. But just because you're roughing it doesn't mean you have to pitch your tent in a mud puddle. If you're heading into the backcountry with a 4x4, our rooftop tents will help you elevate your camping trip-literally.

Our hard- and soft-shell rooftop tents will give you a space to sleep that is removed from the dirt and moisture of the ground while offering additional protection against wildlife.

Whether you're in for a weekend campout or going on a long-term overlanding expedition, rooftop tents are essential to add to your packing list.
The Hard Shell Advantage
The benefits of a hard shell rooftop tent really come into their own when looking at the convenience of set up and pack up as the hard shell cover itself forms a functional part of the tent's construction. The hard shell allows for 1" of polystyrene insulation as well as gas-assisted struts for an easy pop-up design.
SUPER FAST SET UP:
Set up becomes a breeze with little to no structural poles to place; simply pop it open, roll out the ladder and you're literally a few steps away from a good night's sleep. Packing the tent back up is as easy as removing the flexi-rods, pulling down the lid, packing the collapsible aluminum ladder, and closing the latches.
COMFORTABLE AND SPACIOUS:
The Swift 1400 features a spacious 4.3-ft. x 7.2-ft. mattress made from a high-density foam and 3D anti-condensation mat that is 3 inches thick. With a total open height of 5.3-ft. there is plenty of internal headroom for sitting up for a game of cards or to simply get changed.
RUGGED DESIGN FOR ADDITIONAL MOUNTING:
The hard outer shell features steel-covered aluminum extrusions made for direct mounting of T-slot accessories for a dynamic mounting capacity of up to 110lbs (50kg). The tent is made from 280gsm ripstop poly-cotton fabric for peace of mind in wet and windy conditions. Each entry is complete with dual-layer 120gsm fine mesh and poly-cotton screen. The front entry point is protected by a hooded awning.
UNIVERSAL MOUNTING: The Swift 1400 features a universal mounting solution that can be mounted onto a variety of crossbars. When closed this tent's footprint is 7.5-ft. x 4.6-ft. x .6-ft.