The 2023 Subaru Love Promise Community Commitment Award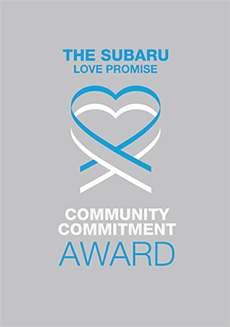 We've been nationally recognized for our dedication to our community and the Subaru Love Promise.
We're honored to receive the 2023 Subaru Love Promise Community Commitment Award. This award nationally recognizes Subaru retailers who are making the world a better place while demonstrating an outstanding commitment to supporting passions and causes in local communities. These efforts are focused in important areas such as the environment, community, health, education, and pets.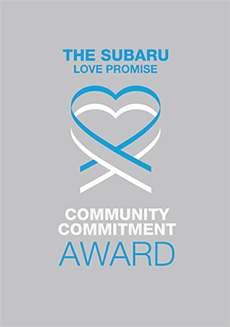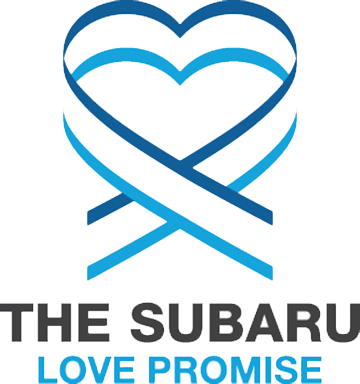 What is the Subaru Love Promise?
Subaru and our retailers believe in making the world a better place and the Subaru Love Promise is our vision of respecting all people. This is our commitment to show love and respect to our customers and to work to make a positive impact in the world.
How is Adventure Subaru dedicated locally to the Love Promise?
Our Love Promise can be seen in various partnerships with local charities and non-profits. We're grateful for the opportunity, not only to be a part of our community, but to serve it as well.
Rescue Village, Community Cats of Lake County, Mentor, Painesville, Fairport Harbor, and Ashtabula, ASPCA, Bark, Pet Wants Chardon, Cuyahoga, Solon, and Madison
National Park Foundation, Terracycle, 1% for the Planet, Leave No Trace
iSTEM Geauga Early College High School, Mentor Public Schools Music Programs, Music Mentors, Riverside Local Schools, Ontario Elementary School, Ashtabula, Lake Elementary School, Mentor On The Lake, Mentor Schools Foundation
Lake County Council on Aging, Meals on Wheels, Eastern Lake County Chamber of Commerce, Project Hope for the Homeless, Feeding America
Footprints Center for Autism, Lake Health / University Hospitals Seidman Cancer Center, Mentor, UCP of Greater Cleveland, Leukemia and Lymphoma Society
Love Promise Stories from Adventure Subaru
Subaru and Adventure Subaru believe in making a positive impact on the communities in which we live and work. We uphold that belief through our Love Promise Community Commitment. Every month, we select inspiring stories from customers and partners from around our area who strive to support our collective commitment and feature them here
Footprints Center for Autism- Share the Love Experience - Erin B
Footprints Center for Autism is celebrating its 5th anniversary of being an organization this year. A short five years ago, our program consisted of five staff members, five rooms, four students, and one big hope to grow and be a resource in Eastern Lake County and its surrounding areas. We never imagined that after five years, we would grow to 23 staff members, 10 rooms, over 30 students across summer and school year programming, and over 30 more on a waitlist. As our program has grown, we too have worked hard to grow our reputation as a nonprofit organization and get our name out into the community. We rely heavily on donations to help keep the program running, so community recognition and involvement are very important to us. That is what makes our partnership with Adventure Subaru so meaningful. Adventure Subaru saw a small, local nonprofit with a big mission and gave us the platform to raise awareness and raise funds for our program through their Share the Love campaign. We are still mid-campaign, but the support they have already shown us speaks volumes about the heart of Adventure Subaru. Since our partnership began, they have helped us raise funds, both through a raffle earlier in the year and through the Share the Love campaign that is currently going on. They partnered with local news stations to create and air commercials about our program. The commercials truly highlighted the joyfulness that our students bring to our program each and every day and show the world the beautiful side of autism. They also partnered with Fox 8 news to have us on a New Day Cleveland segment to talk about our organization and the importance of donations to our program, and the segment was well received by many. In addition to what they are doing, we also want to highlight and appreciate how they are doing it. Dusty and his whole team are a pleasure to work with. Their generosity and kindness spill into every conversation, and they are truly a joy to work with. We honestly could not have asked for a better partnership and are humbled and honored to be their hometown charity this year. Adventure Subaru has truly made a difference in our lives and in the lives of our students, and we are so grateful for this opportunity.

---
A Tale of Two Kitties - Cindy V
Through our partnership with Adventure Subaru in Painesville, we hosted weekly adoption events at our PetSmart Charities partner stores in Mentor and Willoughby, throughout the month of October. We brought dozens of cats and kittens to the events. At the conclusion of the month, Community Cat Companions, with the support of Adventure Subaru of Painesville, placed 32 cats and kittens in their purrfect and loving furever homes! We had a great time with this event! Dusty Blechman, from Adventure Subaru, made sure that we had everything that we needed. He assisted us in setting up a display at the dealership, as well as provided signage and giveaways for our two partner PetSmart stores. He attended multiple adoption events and followed our progress throughout the month. Community Cat Companions created a Facebook event leading up to the event and posted pictures and bios of a different kitten each day for our "Subaru Loves Pets Kitten of the Day." We posted updates on the status of kittens, where they could be seen, and adoption photos for our followers. When selecting a story, I decided that I couldn't pick just one. These two kitties have very different stories but are connected nonetheless. Kahlo is a very beautiful pointed kitten with blue eyes, some might refer to her as a Siamese Mix. She was originally trapped as a member of a colony with many kittens. At that time, we had no available foster homes available so she was returned to her colony, once she was spayed and vaccinated. Fast forward a few weeks. In trapping at the same colony, Kahlo was trapped again. This time we had a foster mom waiting and she went into foster care, along with two brothers. Kahlo was very sweet but extremely shy and it took some time before she was ready to make her public debut. Dusty is also a beautiful Siamese Mix cat, about 18 months old. She was accidentally trapped while one of our volunteers was assisting one of her neighbors to trap their own cat that slipped out of the house. Our volunteer took her to the clinic the following day where it was determined that she was spayed but not microchipped. We had her vaccinated and released her the following day in hopes that she would return home. Instead, she followed our volunteer into her garage and followed her around, meowing. Dusty went into foster care while we searched for an owner. After weeks of searching with no luck, Dusty was ready for adoption. Kahlo was one of the kittens featured in our "Subaru Loves Pets Kitten of the Day". She received a number of inquiries and we scheduled two meet and greets at our event at the PetSmart store in Willoughby. Dusty wasn't quite ready to go but we brought her to the event, as well. We approved one of the applications for Kahlo and she was adopted a few days later. One of Kahlo's applicants was disappointed that she was no longer available but was smitten by Dusty. She wanted a blue-eyed girl and Dusty's sweet and outgoing personality won her over! Dusty went to her purrfect and loving furever home once she was ready to go. Both of our girls got their happy ending. We are so very grateful that we were given the opportunity to participate in Subaru Loves Pets Month. It was such a positive experience for all of our volunteers and gave us another way to highlight our cats and our program. Thank you, Cindy Valerio Community Cat Companions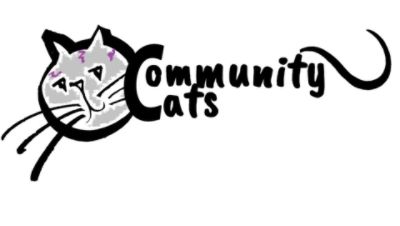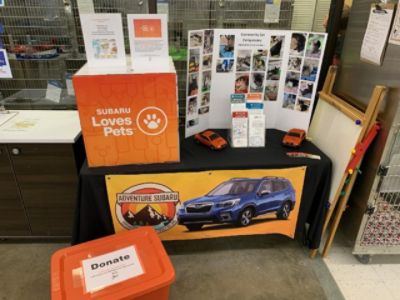 ---
A Valued Partnership - John H
Adventure Subaru has been an amazing community partner with Project Hope for the Homeless in several ways. This thoughtful company has provided our guests with wonderful warm blankets through its Subaru Loves to Help program and delivered these items along with supply donations directly to the shelter. The dealership also assists Project Hope for the Homeless as an official supply donation drop-off site during its hours of operation, which is a big help as our shelter has limited hours to accept supply donations from the public. Adventure Subaru also has hosted a Stuff the Subaru event at various locations around the area to help provide items contained on our Current Needs List. We are able to serve nearly 500 persons per year and we cannot do that without the help of the community. We appreciate the tremendous support from Adventure Subaru! Visit us at www.projecthopeforthehomeless to learn more about how to help and ways to get involved including volunteering, viewing our Current Needs List, and financially supporting Project Hope for the Homeless. Visit us on Facebook at https://www.facebook.com/projecthopeforthehomeless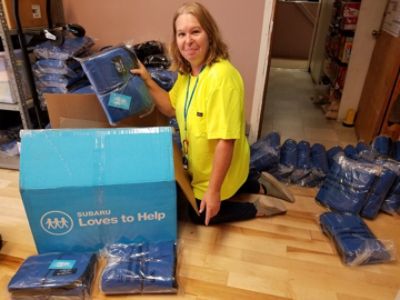 ---
UCP of Greater Cleveland Update - Renee C
In 2021, Adventure Subaru of Painesville presented their Share the Love Event check to UCP of Greater Cleveland, and we accomplished so much because of it! More than 800 children with disabilities were served through our LeafBridge Center of Excellence - they learned how to sit up, crawl, walk, talk, feed independently and so much more. Thank you for all of your support and your belief in our mission.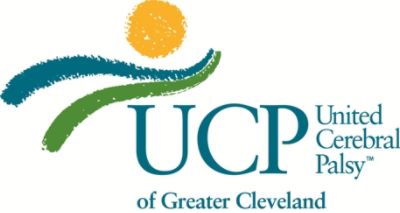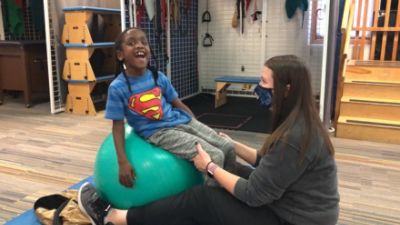 ---
Stuff the Subaru - John H
A big THANK YOU to Adventure Subaru in Painesville Township for collecting these donations on our behalf and dropping them off at the shelter! We are so appreciative of everyone who donated items to help us serve our guests 🤲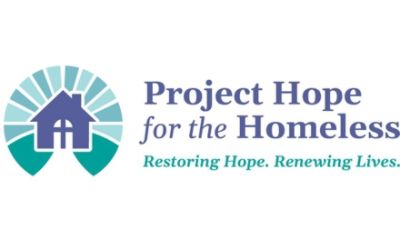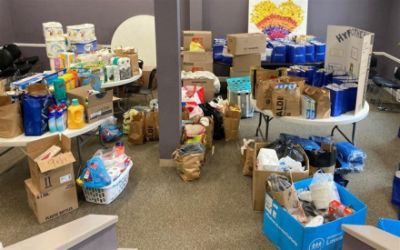 ---
Adoption Event, National Make a Dog's Day! - Lisa I
Rescue Village held an adoption event last Friday, 10/22/21, at Adventure Subaru in Painesville, celebrating National Make a Dog's Day! This was our first adoption event in almost 2 years due to the pandemic. We took 5 dogs and 2 kittens. One dog, Lucas, got adopted and so did a kitten named Winky! While some of the other animals are still waiting to be adopted, it was a wonderful field trip for them all and they enjoyed getting extra love and attention from the Adventure Subaru staff and customers! Adventure Subaru is an amazing partner to Rescue Village and we are grateful for their support of our mission and their dedication to rescue pets. In addition to the adoption event, they are sponsoring the adoption of 31 animals in October and every dog got a Bark Box and all animals got a stuffed Subaru toy car that even the cats enjoyed because it made a crinkle sound :) A special thank you to Dusty, who always helps us with whatever we may need to get the animals noticed and ensure we have a great event.
---
Adventure Subaru - Golf Outing Sponsor - Kelly D
The Eastern Lake County Chamber of Commerce was delighted that Adventure Subaru stepped up and supported the chamber's 2021 golf outing as the Registration Sponsor. Sponsorships are critical to the success of our events, especially the golf outing, the chamber's largest annual event. Golf sold out at 144 golfers and everyone who came to the event on August 6 passed through Registration and saw the beautiful vehicle that Adventure Subaru brought to the course. It made the Registration area look amazing. Adventure Subaru is a fantastic chamber member and is always willing to assist the chamber and advance its mission.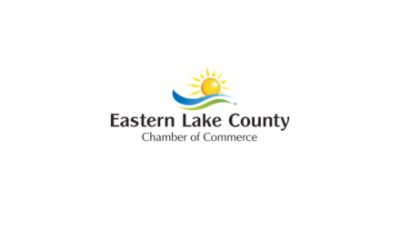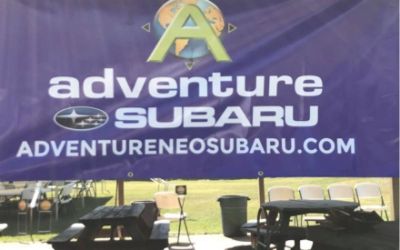 ---
Adventure Subaru's Support of UCP in Cleveland - Renee C
Not long after the global coronavirus pandemic hit in early 2020, UCP of Greater Cleveland received notice that we were chosen as Adventure Subaru's local nonprofit of choice for the 2020 year-end Share the Love Event. As many can believe, this came as shining, positive news during an otherwise very gloomy time. Since then, Dusty and his team have provided incredible opportunities for our staff to speak to sales associates at the dealership as well as film commercial spots, all of which help to further educate the public about our mission to serve children and adults with a wide range of disabilities. We are so appreciative and look forward to continuing this partnership!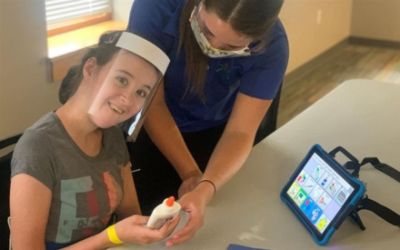 ---
Exceptional Service and Support Always - John C
Having purchased 3 Subaru's from Adventure Subaru Painesville they have always exceeded my expectations in regards to sales and customer service. Whenever I have any issues I know I can reach out to the team there specifically Vicky Musa, to make sure things are taken care of quickly and professionally. Whether its help on promotions, getting loaners or just making things easier for the customer - Adventure is always willing to do whatever it takes to satisfy the customer!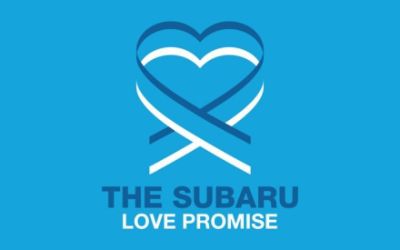 ---
Make a Dog's Day! - Lisa I
Thanks to Adventure Subaru, we had our first-ever LIVE virtual showcase of over 22 animals. Due to COVID, our doors have been closed to the public, but our adoptions continue by appointment. It can be very difficult for people to choose who they want to meet without getting to see them in person, and having a live showcase was a great, new way for us to connect with our community of adopters and general animal lovers. Without Adventure Subaru's help, the showcase would not have been possible or even conceivable. We didn't know how to go about filming and ensuring we wouldn't lose internet connection, how the weather would hold out, how the animals and volunteers would manage a "parade" of dogs, especially LIVE. But it went GREAT, and we were so proud. Dusty Blechman from Adventure Subaru went above and beyond by helping us create a modified video version of the live event with employee titles and all the names of the animals, which we plan to use for marketing and on our website. The virtual showcase allowed us to find homes for dogs like Roy. Being a big bulldog, to many his looks were quite intimidating and he had been in another shelter for over a year. Many dogs will deteriorate mentally long before a year, but Roy held on and we scooped him up. The virtual showcase we held helped Roy and many other dogs like him get noticed and he was adopted the next day! Adventure Subaru also gave us bags that we put treats and toys in for the adopters. We are so grateful for our partnership with Adventure Subaru who were the wind beneath our wings for such unchartered territory as a live, virtual showcase! We are by no means professionals at live streaming, but we learned a lot and had so much fun and look forward to doing similar showcase events but on a smaller scale. The showcase was also a great way for people to learn more about who we are and what we do and meet some key staff members that make it all happen. Thank you Adventure Subaru!!
---