Project Hope for the Homeless Wish List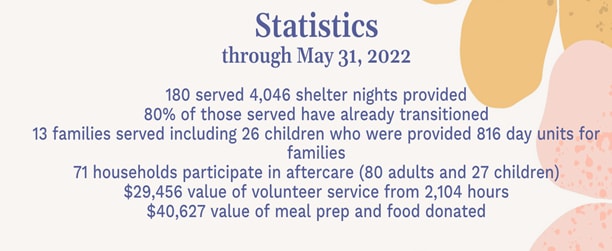 Wish List
I hope you are staying cool and safe from the heat wave! 
ALL THESE ITEMS WE ARE IN NEED OF ASAP! 
Please feel free to share this with anyone you might know that would be interested in donating any of the items listed.
Support Center
If you are able to help, you may bring these items to the shelter Mon-Fri, 9am to 2:30pm at 25 Freedom Road, Painesville.
You may also donate at Adventure Subaru, located at 1991 Mentor Ave, Painesville during any business hours, as they have graciously offered to be a drop off site for us.
Mon 8am to 7:30pm
Tues/Wed 8am to 6pm
Thur 8am to 7:30pm
Fri 8am to 6pm
Sat 8am to 5pm
Thank you for your partnership and commitment in serving our guests. We truly appreciate it.