WALK TO END ALZHEIMER'S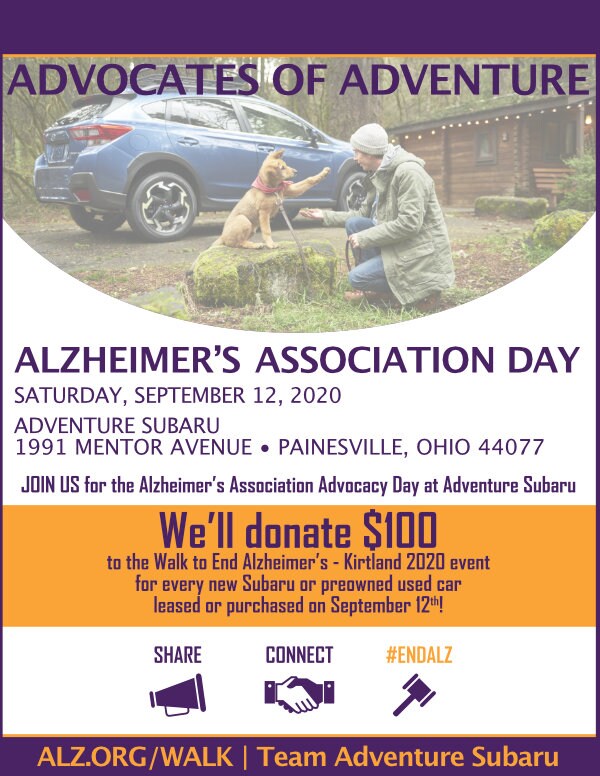 We are walking in memory of Rachel's beautiful mother.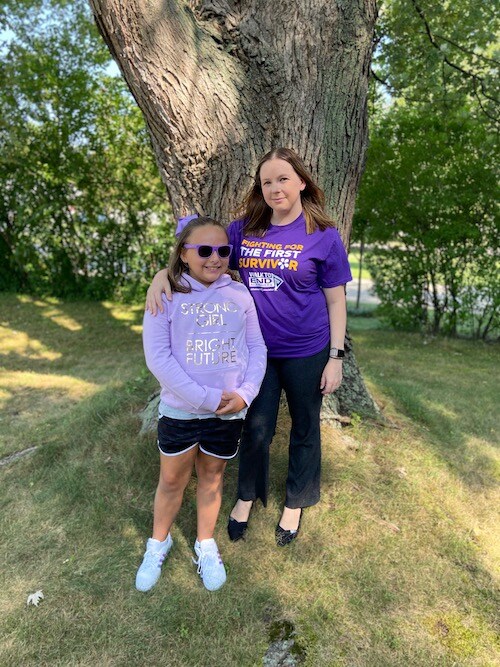 She was always full of so much love. Watching her lose herself and her identity was heartbreaking for her and our family. Her and my dad fought with lots of love till the very end. I hope for a future where we can cure the ones suffering. I also want to help support the people in our community who have family members suffering. Having my mother look at me like a total stranger is something you do not heal from and with the help of donations to the Alzheimer's Association we help pave a future where no one has to feel that pain. 
Sunday, September 13th
10:00am - Opening and Promise Garden Ceremony
10:30am - Meet up at Adventure in Painesville for a team photo
11:00am - Subaru convoy to Promise Garden at Lake Farmpark
Held annually in more than 600 communities nationwide, the Alzheimer's Association Walk to End Alzheimer's® is the world's largest fundraiser for Alzheimer's care, support and research. This year's event won't be a large in-person gathering, but we are still walking - and calling on participants of all ages and abilities to join the fight against the disease.
This year, Walk to End Alzheimer's is everywhere - on every sidewalk, track and trail. On event day, we invite you to participate in small, safe teams while others in your community do the same.
While there is no fee to register for Walk, all participants are encouraged to raise funds that will advance the mission of the Alzheimer's Association by enabling critical care and support services and advancing research toward methods of prevention, treatment and, ultimately, a cure.
The Alzheimer's Association 24/7 Helpline is available anytime you need us at 800.272.3900. Trained specialists are ready to take your call. You don't need a diagnosis to call and all of our local care and support services are free. The Alzheimer's Association is the leading voluntary health organization in Alzheimer's care, support, and research.
cleveland-helpline@alz.org
Since 1980, the Cleveland Area Chapter of the Alzheimer's Association has provided free care and support services to individuals and their families living in cities including Ashtabula, Cleveland, Mentor, Avon, Lorain, and beyond.
Contact Us